Tax havens and microcredit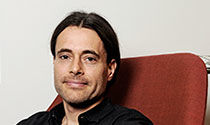 Portuguese Armando José Garcia Pires has been employed at five different universities in five countries. He is presently researching, among other things, tax havens and microfinancing at the Centre for Applied Research at NHH (SNF).
09.02.2015 - Shaghayegh Yousefi
"What are your research areas?"
"I have primarily specialised in international economics, industrial economics, and economic development."
"Why do you find these fields interesting?"
"Researchers have long been focused on the macro-perspective, something I considered to be extremely interesting. Today, we have a micro-perspective for a great deal of the research and conduct studies of more defined areas, such as microcredit. At the same time, I am working with tax havens, which impact on most people because the amount of Norwegian kroner placed in tax havens is equivalent to the health budget of the entire country. Therefore, the macro-perspective is back," Mr Pires said to NHH Bulletin.
"What are you currently working on?"
"I am working on three projects. One is financed by the Research Council of Norway and private media players and concerns media diversity and media bias. Another concerns tax havens and corporate tax, which is in cooperation with Global Financial Integrity in Washington. In this project we analyse data about tax havens and focus in particular on the amount of money that flows through these and the types of people and industries that use them. In addition, I am working on a microcredit project in Tanzania in cooperation with the behavioural economics groups, The Choice Lab.
"That is a lot of projects!"
"It is no longer normal to work across such a broad spectrum and researchers are often very specialised, however it is possible to work across a broad spectrum at SNF because we are project-based. In addition to SNF, I work one day a week at the Bergen Center for Competition Law and Economics. This is financed by the University of Bergen and NHH. Here both lawyers and economists work on various issues and projects. It is very exciting to be able to work across such a broad spectrum."
"You have had research stays at several universities around the world. What do you consider to be the differences between the work there and the work you do in Norway?"
"In terms of research there are many similarities. One difference is that there is a lot of money for research here. The basic grant at SNF is lower, however there are several projects that are financed externally, particularly from the Research Council of Norway, but also privately. We also have shorter days in Norway. You often only work until four o'clock, which is something I didn't do at the other universities. Otherwise I think the greatest cultural differences assert themselves in a private context. There are many international researchers at SNF and NHH so you don't notice many differences at work.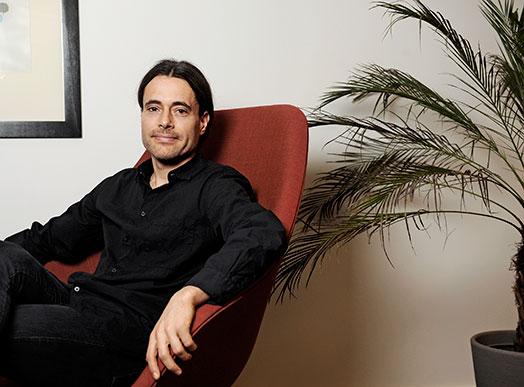 Among other things, Armando José Garcia Pires works with a microcredit project in Tanzania in cooperation with the behavioural economics group, The Choice Lab.
Foto: Helge Skodvin
Armando José Garcia Pires
Bachelor of Economics and Administration from the Technical University of Lisbon, European Master of Economics from Lisbon and the University of Antwerp and PhD in Economics from Lisbon and University College Dublin. He has had research stays at, among others, the University of Bologna and Fundação Getúlio Vargas in Rio de Janeiro.
Centre for applied research at NHH (SNF)
SNF is a company in the NHH group with the task of initiating, organising and undertaking contract research. SNF conducts research and research-based studies for central decision-makers in the private and public sectors. SNF is owned by the Norwegian School of Economics (85%) and the SNF Foundation (15%). The Managing Director is Svenn-Åge Dahl.
Read more about Garcia at SNF's web site
This article was published in NHH Bulletin 4/2014 (in Norwegian)