Best paper award to Roar Ådland et al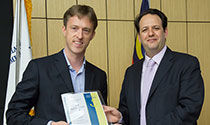 NHH Professor Roar Ådland won best paper award together with two alumni at the annual International Association of Maritime Economics which took place in Kuala Lumpur in late August.
18.09.2015 - Ed.
The International Association of Maritime Economists (IAME) conference was held at the Malaysian Institute of Supply Chain Innovation, part of the MIT Global Scale network, in Kuala Lumpur on 24-26 August. The annual conference attracts leading maritime economists from all over the world. In total 162 papers were accepted for presentation at the conference.
The conference's best paper prize was this year awarded to NHH professor Roar Ådland and co-authors and NHH alumni Harrison Alger and Justina Banyte. The paper titled "Does energy efficiency pay? Empirical evidence from the dry bulk timecharter market revisited" investigates whether more energy efficiency efficient ships obtain higher freight rates to reflect the savings in fuel costs. Unfortunately the answer appears to be no, suggesting that there are few financial incentives for the international shipping industry to invest in environmentally friendly new technologies.
Read more about the conference at the IAME web site.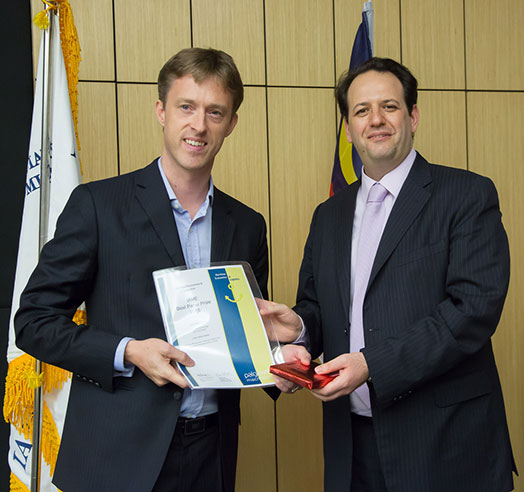 Roar Ådland to the left.