Conference: The human side of climate change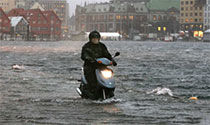 On 16-17 October the LINGCLIM project, where NHH Professor Trine Dahl is a member, has invited scholars from around the world to Bergen to discuss the current state of this research field.
12.10.2015 - Ed.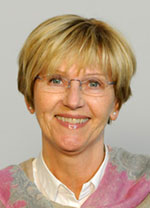 Climate change is not just a natural science phenomenon. It attracts increasing attention from scholars from the social sciences and humanities.
The primary objective for LINGCLIM (short for 'Linguistic representations of climate change discourse and their individual and collective interpretations') is to generate new and integrated knowledge about the role of language in climate discourse through developing an innovative multidisciplinary methodology including opinion surveys and psychological experiments, in addition to linguistic and discursive analyses of a variety of texts. Findings from the project will be presented at the conference.
The conference focuses on the following questions:
What have been the contributions of the multiple research approaches
1) to the individual disciplines and to overarching interdisciplinary research?
2) to knowledge about the many facets of the human side of climate change?
3) to society and policymakers?
Trine Dahl is Professor of English linguistics at the Department of professional and intercultural communication and has since 2010 been involved in research initiatives dealing with climate change communication. Her latest publication, 'Contested science in the media' (2015) deals with climate change and the framing of a geoengineering experiment.
The LINGCLIM research project is a collaboration between the University of Bergen, NHH and Uni Research and is funded by the Research Council of Norway.
Go the the LINGCLIM web site