Preparing for an international career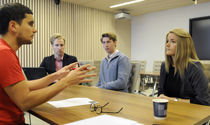 This week NHH students received professional training in how to get past the first hurdle on their way to an international career. NHH's International Career Centre (ICC) gave mock interview courses with help of recruiters from companies such as Facebook, Citigroup and Ewos.
03.10.2014 - Ed.
This week has been all about careers at NHH. The hallways have been packed with businesses looking for talent and talent looking for an employer, or at least career advice and ideas.
Among those who received direct training were two groups of students who signed up for a day of basic international career training through ICC.
ICC had invited consultants Rob Wales and Agnes Bamford to create a framework for how to prepare for an international interview process and representatives from among others Facebook, Google and Citigroup to mock interview the participants..
A group of international students participated on Tuesday, while a Norwegian group had the same course the day after.
The students were split into groups of three, and one of them was interviewed for 30 minutes by one of the visiting professionals, while the other two observed. The interviewers the changes rooms and started again with new candidates.
The students also received direct feedback one to one with the consultants.
"This has proven to be a good way to make the students reflect on their career choices, their motivation and interests. Since they are interviewed by highly qualified professionals the situation is very realistic and prepares them for the international application process and a real life interview," says head of ICC, Ann-Mari Haram.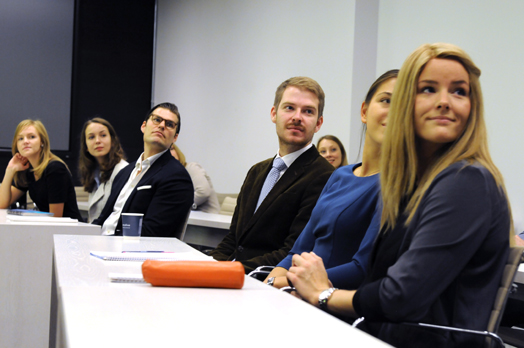 15 Norwegian students sigend up for mock interviews with business professionals.
Foto: Hallvard Lyssand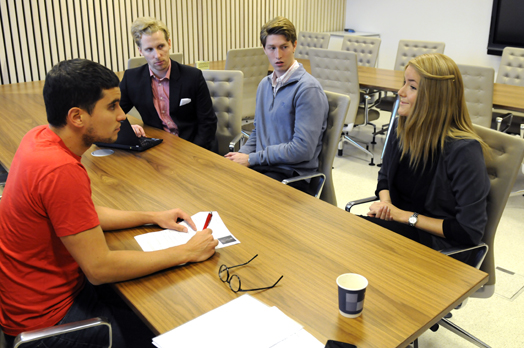 Cassiano Mecchi from Google (left) in mid-interview with one NHH-student, while two others observe and wait their turn.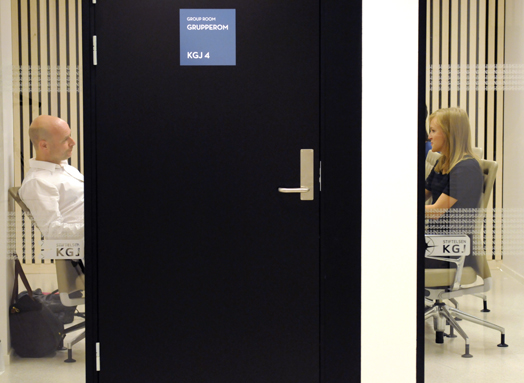 All the rooms in the Jebsen Centre were in use for interview sessions. Consultant Rob Wales in the interviewer's chair (left).
Foto: Hallvard Lyssand