Popular PhD course on behavioral economics with Uri Gneezy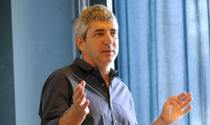 The course presents advanced topics in behavioral economics, with a special focus on behavior and incentives. The course is taking place at NHH from 13 to 16 October.
14.10.2014 - Astri Kamsvåg
"Let's get back to real life now, that's what's interesting", says Professor Juri Gneezy who is the invited professor for this year's PhD course organised by The Choice Lab.
"My goal with this course is twofold", explains Gneezy: "First of all, I'm trying to give the PhD fellows the view of behavioral economics. Behavioral economics is characterised by the combination of experiments in laboratories, experiments in the field, and psychology. Most importantly, it is economics relevant to the real world. I want the fellows to go out and make a difference in companies.
The second goal of the course is the networking between the participants. We gather fifty PhD fellows from all over Europe with the same research interests here, let them meet each other, and connect. Hopefully, they will be doing research together in the future."
The course consists of ten lectures over four days, and the PhD fellows are given the opportunity to present their own research.
Uri Gneezy will be giving a faculty seminar on 15 October at 14:15 - 15:30. Title: "Avoiding Overhead Aversion in Charity".
Uri Gneezy is a Professor of Economics & Strategy at the Rady School of Management, UC, San Diego.
The course is organized by The Choice Lab, Department of Economics, Norwegian School of Economics (NHH). The research group is afiliated with SNF Centre for Applied Research.
Go to The Choice Lab's web site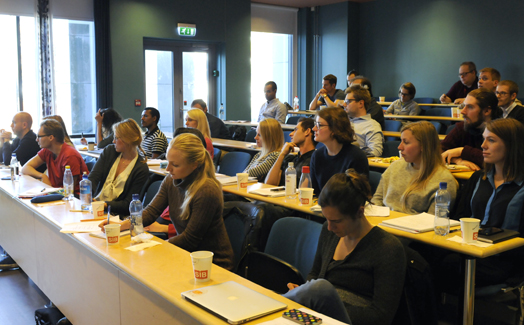 PhD course with Uri Gneezy, The Choice Lab.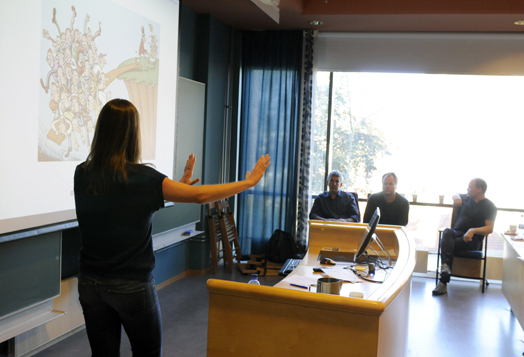 Presentation by Sanne Lise Blauw, Erasmus School of Economics. Professors Uri Gneezy, Bertil Tungodden and Alexander Cappelen in the background.