Tommy Stamland 50 years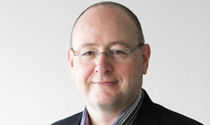 Associate Professor at the Department of Finance, Tommy Stamland, is 50 years on 6 July.
04.07.2014 - Dept. of Finance
Stamland graduated from NHH as a "siviløkonom" in 1987. He received his PhD in finance from Berkeley in 1994, and worked at the University of New South Wales (Sydney) and University of Wyoming, before returning to NHH in 2002. Tommy is a skilled economist who is happy to discuss finance-related questions with colleagues and students. He is also a skilful lecturer, and we appreciate his good sense of humour.
Friends and colleagues at NHH wish him a happy birthday!